Vores Tag nøglekæde kabel er et praktisk tilbehør, som dine kunder og klienter vil benytte hver dag. Med udvidede branding-områder til fremvise dit logo indeholder Tag et standard USB-stik og et valg mellem enten USB-C eller Lightning adapter. Dette sikrer kompatibilitet med mange nye modeller.
6 Dages Leveringstid. Vi samler, trykker og levere din ordre inden for denne korte deadline!
Farver
Sort
Pantone refleks blå C
Pantone grøn 361 C
Pantone gul C
Pantone Orange 021C
Pantone rød 186 C
Pantone Rhodamine Rød
Hvid
Tilslutnings muligheder

Lær mere
Branding muligheder og print-areal

Printområdet angivet af

Skærmprintning:
Trykområde top: 18mm X 6.5mm
Skærmprintning
Skærmprintning
Viser at produktet kan mærkes ved brug af en teknik kaldet 'silketryk'. Dette er den mest etablerede metode til at trykke på en genstand. Vore priser inkluderer altid silketryk i op til 4 farver på alle printarealer. Logo til opsætning på produkter med dette symbol bør sendes i vektor format så som .eps, .ai eller .cdr. Tekst og logo skal opsættes så alle skygger bliver til rene farver uden skygger eller farveovergange.
Egenskaber
Oplad din enhed


Overfør data til din smartphone


Apple og Android tilslutningsmuligheder


Elegant og robust design - nem at have med


Fastgør til nøgleringe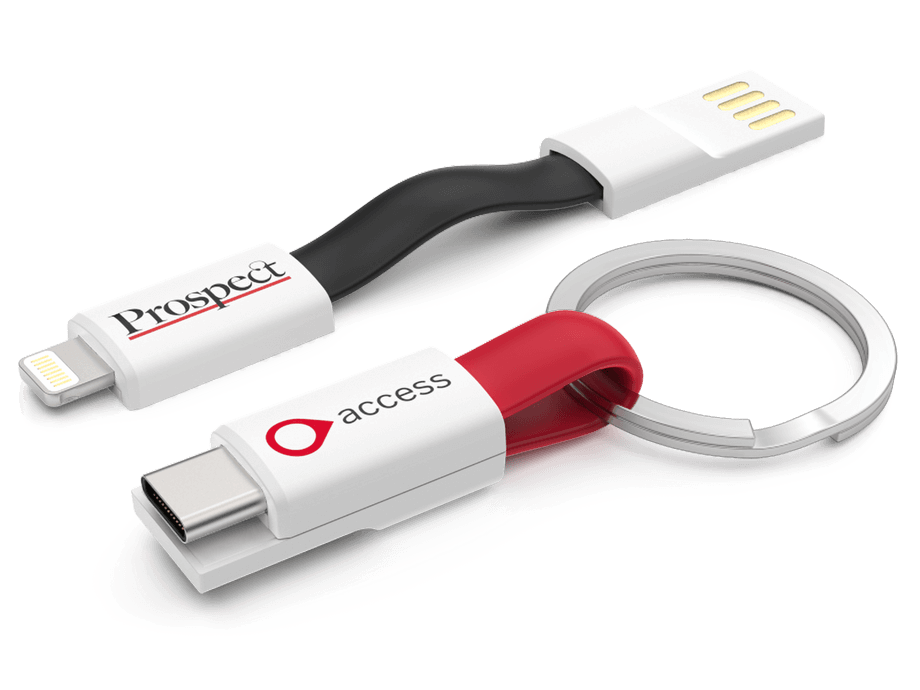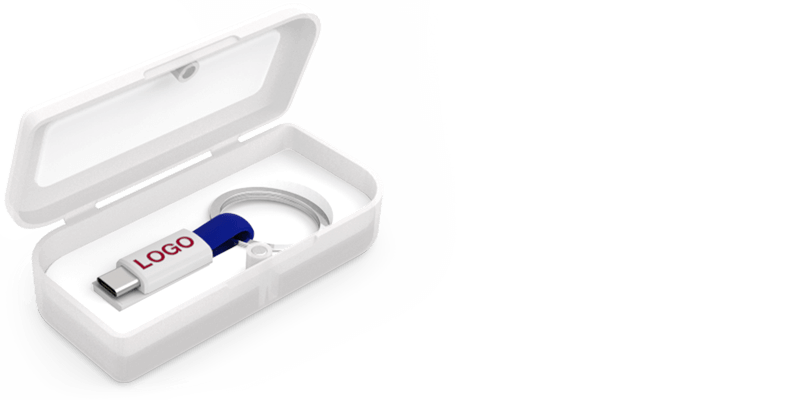 Magnetæske
Magnetæsken er fremstillet af stærkt gennemsigtigt plastik og passer til en række forskellige produkter. Låget lukkes af to små magneter. Magnetæsken indholder et hvidt skumgummi tilpasset til de forskellige produkter. Dit logo kan trykkes på låget.
Dimensioner og vægt
Længde: 70mm (2.76 Tommer)
Bredde: 10mm (0.39 Tommer)
Højde: 30mm (1.18 Tommer)
Vægt: 7.7 Gram (0.27 Alm.)
Miljø
Hvor ikke synlig plast er anvendt til interne dele er disse fremstillet af 100% genbrugmateriale.

RoHS Dette produkt lever fuldt ud op RoHS direktivet (EU restriktioner for risikable genstande).