Vores Peak høretelefoner har et udvidet branding-område til tryk eller lasergravering af dit logo, webadresse, slogan og meget andet. Den moderne Peak model er en fantastisk måde at promovere dit brand, når dine kunder og klienter lytter til musik.
9 Dages Leveringstid. Vi samler, trykker og levere din ordre inden for denne korte deadline!
Fås fra bare 10 enheder
Uanset om du går efter en lille mængde, vil være venlige Account Mangers give dig den bedste service, de kan. Lav en henvendelse og få priser, grafiske opsætninger med dit eget logo, og vareprøver tilsendt. Ganske uforpligtende
Farver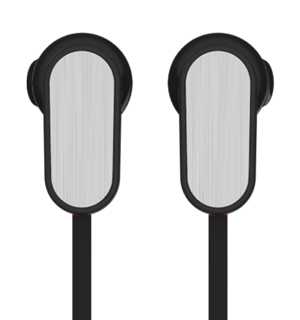 Sort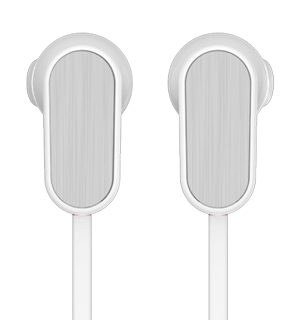 Hvid
Branding muligheder og print-areal

Silketryk
Silketryk
Viser at produktet kan mærkes ved brug af en teknik kaldet 'silketryk'. Dette er den mest etablerede metode til at trykke på en genstand. Vore priser inkluderer altid silketryk i op til 4 farver på alle printarealer. Logo til opsætning på produkter med dette symbol bør sendes i vektor format så som .eps, .ai eller .cdr. Tekst og logo skal opsættes så alle skygger bliver til rene farver uden skygger eller farveovergange.
Lasergravering
Lasergravering
Viser at produktet kan lasergraveres . Gravering giver et meget stilfuldt udsende. Vore priser inkluderer altid gravering på alle mærkbare områder vist i produktbeskrivelsen. Logo for sådanne produkter bør uploades i et vektor format så som .eps, .ai eller .cdr. Skrift bør konverteres til linjer og alle farver skal være faste, undgå derfor skygger og nuancer.
Egenskaber
Imponerende lyd kvalitet


Auxiliary lyd indgang


Elegant og moderne design


Større branding områder


Hvordan de leveres

Tilbehør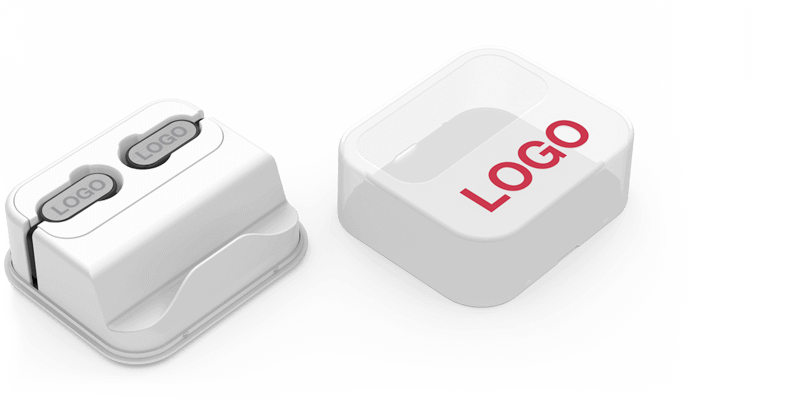 Telefonholder
The Phone Stand Box is two accessories in one. It can securely store your Branded Earphones when they're not in use and it can also cradle your smartphone when you're watching movies or listening to music. The Phone Stand Box can be branded with your logo, slogan, website address and more.
Dimensioner og vægt
Længde: 17mm (0.67 Tommer)
Bredde: 16mm (0.63 Tommer)
Højde: 1200mm (47.24 Tommer)
Vægt: 15 Gram (0.53 Alm.)

Miljø
Hvor ikke synlig plast er anvendt til interne dele er disse fremstillet af 100% genbrugmateriale.

RoHS Dette produkt lever fuldt ud op RoHS direktivet (EU restriktioner for risikable genstande).