Blog USB Døde Drops
Et kunstnerisk projekt, der begyndte i 2010 er for alvor begyndt at udvikle sig og er set dukke op i byer rundt om i verden. Projektet "USB Dead Drop ' er udtænkt af' Arkitekt Artist 'Aram Bartholl. USB Dead Drop involverer hr Bartholl og flere af hans globale fans placere "skjulte" USB stik i og omkring bycentre.

USB-stik er ofte indsat i murer og andre permanente ting i gadebilledet. De forventer at folk vil sætte deres bærbare computer til enheden og enten udforske, hvad der allerede er på USBen eller uploade deres egne interessante filer.
Ifølge projektets officielles
deaddrops.com:
"Dead Drops er en anonym, offline, individ til individ fil-deling network i det offentlige rum. USB stik er indsat i murer, vægge og bygninger som er tilgængelige for alle i det offentlige rum. Alle er inviteret til at indlæse filer eller finde filer på "Dead Drop". Sæt din bærbar computer til væggen, huset eller en mast for at dele dine favorit filer eller data. Hvert dead drop er installeret uden indhold med undtagelse af en readme.txt fil, som forklare projektet. 'Dead Drops' er åben for deltagelse."
Hjemmesiden har også oplysninger om de aktuelle Dead Drop steder, hvis du har lyst at tage et kig og "tilslutte" dig selv. Der er også en
Wikipedia
side med detaljer om projektet.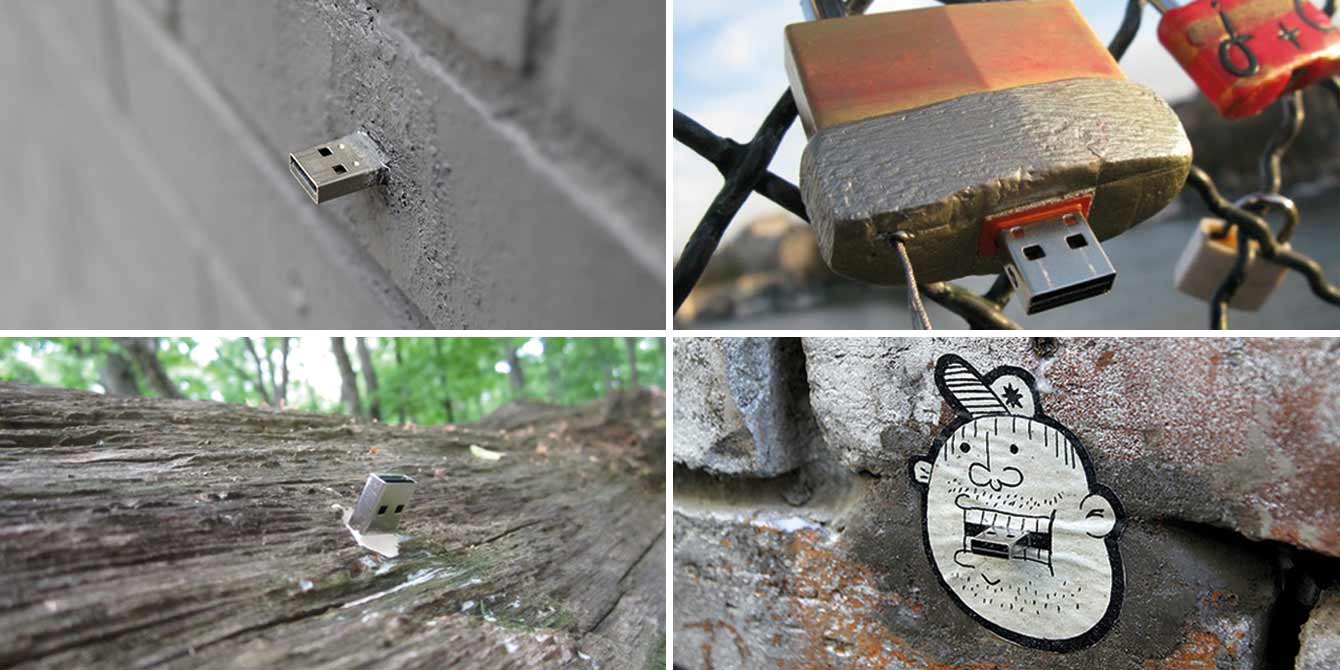 Selvom det er dejligt at se USB involveret i et sådant et community-engagerende event, så husk at du ikke ved, hvad drevene indeholder. Sørg for at have et godt antivirus program, der kører, før at du sætter stikket i - hvis du er modig nok til at deltage, så sørg for at du har en back up af din bærbare computer!
Hvis du gerne vil have et tilbud på USB-nøgler med logo til dit eget projekt, så kan du udfylde vores
Quick
formular og en af vores Account Managers vil tage kontakt til dig.

ForfatterSam Sanchez