Blog Strøm i lommen - Tips til bedre brug af powerbanks
Powerbanks er igennem de sidste par år blevet en af de vigtigste ting for smartphone brugere at have med på farten. Grundet den store efterspørgsel på Powerbanks, er de perfekte hvis man skal lave giveaways for både medarbejdere og kunder.
Tips til dig og din powerbank:
1. Regelmæssigt brug
For at opretholde batteriet på din powerbank, skal den altså tages i brug regelmæssigt og ikke efterlades i kasse i alt for lang tid. Det anbefales at man bruger Powerbanken minimum en gang om måneden, for at opretholde batteriet og holde den så effektiv som muligt.
2. Mobil opladning
Hvis du endnu ikke er har hørt om vidunder tricket når man skal oplade sin mobil, så er hemmelighed faktisk bare at sætte mobilen på "fly tilstand" Dette er effektivt fordi at når mobilen sættes på fly tilstand, så slukkes ens 3G/4G, Bluetooth og alle wifi signaler. Så der ligger altså ikke en masse energisugende programmer åbne i baggrunden, som bare forsinker tiden til den fulde opladning.
3. Lad ikke din mobil op til 100%
Når din mobil så småt er ved at være fuldt opladt, sænker opladningen sig og bliver langsommere, dette vil også resultere i at din powerbank løber hurtigere tør for strøm pga telefonens LED skærm og de apps man har liggende på telefonen. For at undgå dette, anbefales det at man holder sit mobil batteri på omkring de 80 procent.
4. Høj varme og fugtighed
Powerbank består af det der hedder: Lithium –ion or Lithium-polymer batterier, dette gør at overdrevne temperaturer, kan overophede dem. Derfor anbefales det også at man har dem i et tørt og køligt sted.
Her ses et par af vores mest populære modeller, som alle kan laves med jeres ønskede logo, hjemme eller et citat. Kun fantasien sætter grænser.
Volt
Med et super lækkert metal design er
Volt Power Bank
robust nok til at overleve de fleste dage. Med dens slanke design, kan man altid have den med på farten. Der medfølger et tethered Micro-USB cable, en Lightning adapter and a USB-C adapter, hvilket gør Volt til den perfekte ledsager for dine kunder, klienter og medarbejdere.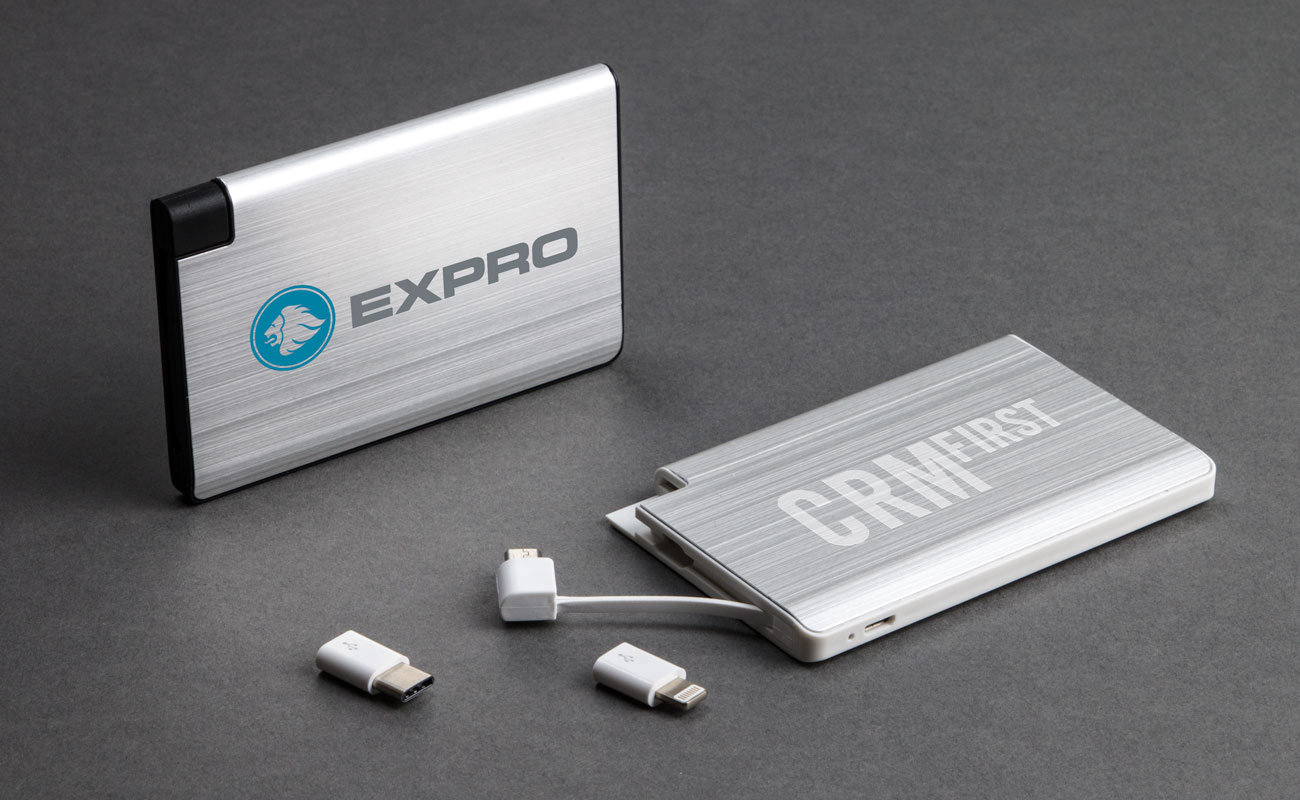 Rex
Rex er en af vores mest powerfulde powerbanks, som betyder at Rex er stærk nok til at oplade dine enheder op til flere gange. Rex har et enormt stort branding område, og en imponerende strømkapacitet. Vores
Rex Power Ban
k fungerer rigtig godt som giveaways eller en pålidelig strømkilde til dit team. Fungere til dig nyeste smartphone og tablet-enheder. Tro mig, Rex vil blive en trofast følgesvend til dine kunder, klienter og medarbejdere.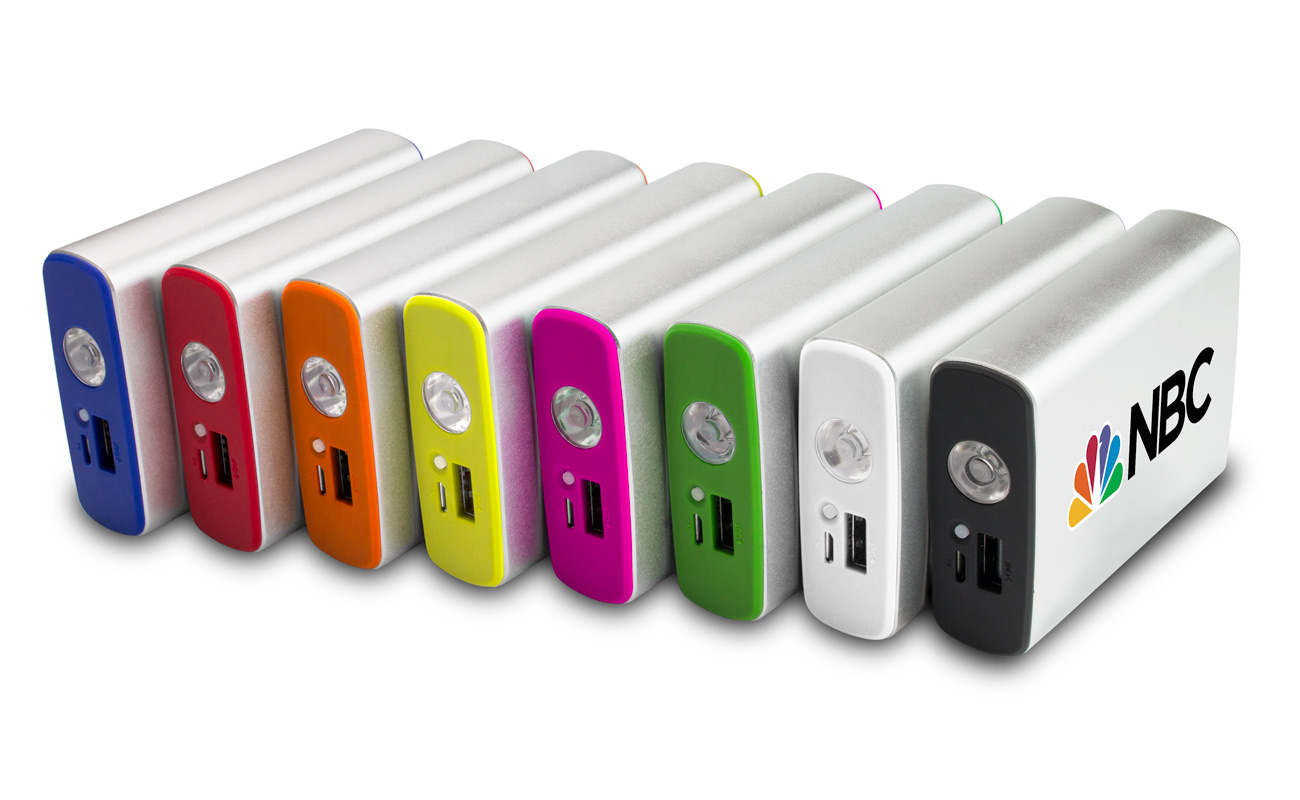 Boost
Boost Power Bank
er en "rednings" powerbank som fungerer perfekt til smartphones, når strømmen daler. Den kan også bruges som data kabel og oplader sig selv i baggrunden. Den indeholder hele 3 stikforbindelser, som kan bruges til poplære smartphones og tablets. Boost har utrolig meget branding plads, faktisk på begge sider - dette kunne blandet andet være billedprint med jeres billed, logo, slogan eller noget helt tredje.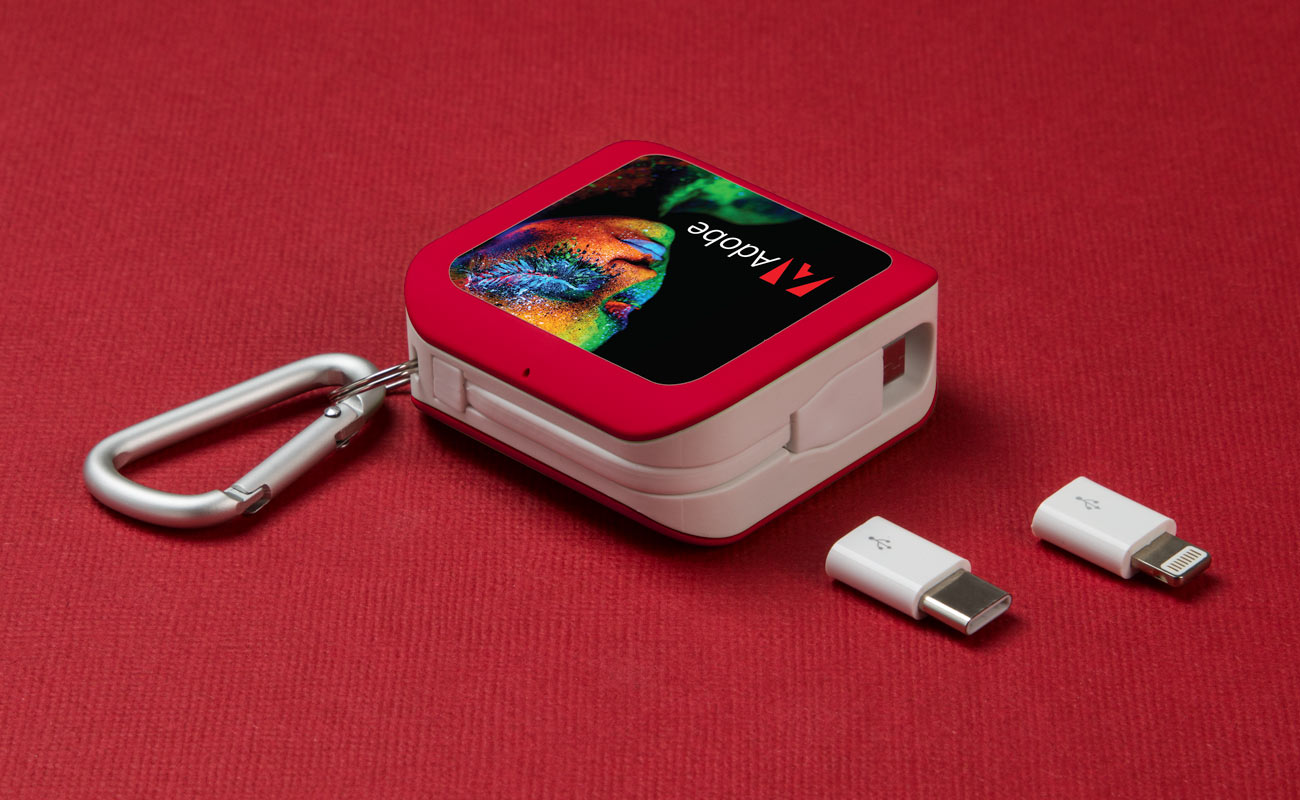 Er du klar til en Quote?
Besøg vores hjemmeside via
Quick Quote Form
og vi giver dig et kald og står klar til at hjælpe med at finde den bedste løsning der passer til dig.