Blog On the Go USB
Som alle god teknologi har flashdrevne udviklet sig gennem årene. Springet fremad i ledig lagerkapacitet har været betydelig, men valget af USB-stikoptioner har også været et vigtigt fremskridt. Disse multi-USB-flashdrev henvises typisk til
On the Go USb-drev
, eller 'OTG USB-drev'. Her forklarer vi de vigtigste fordele og funktioner ved stikoptionerne til vores OTG-modeller.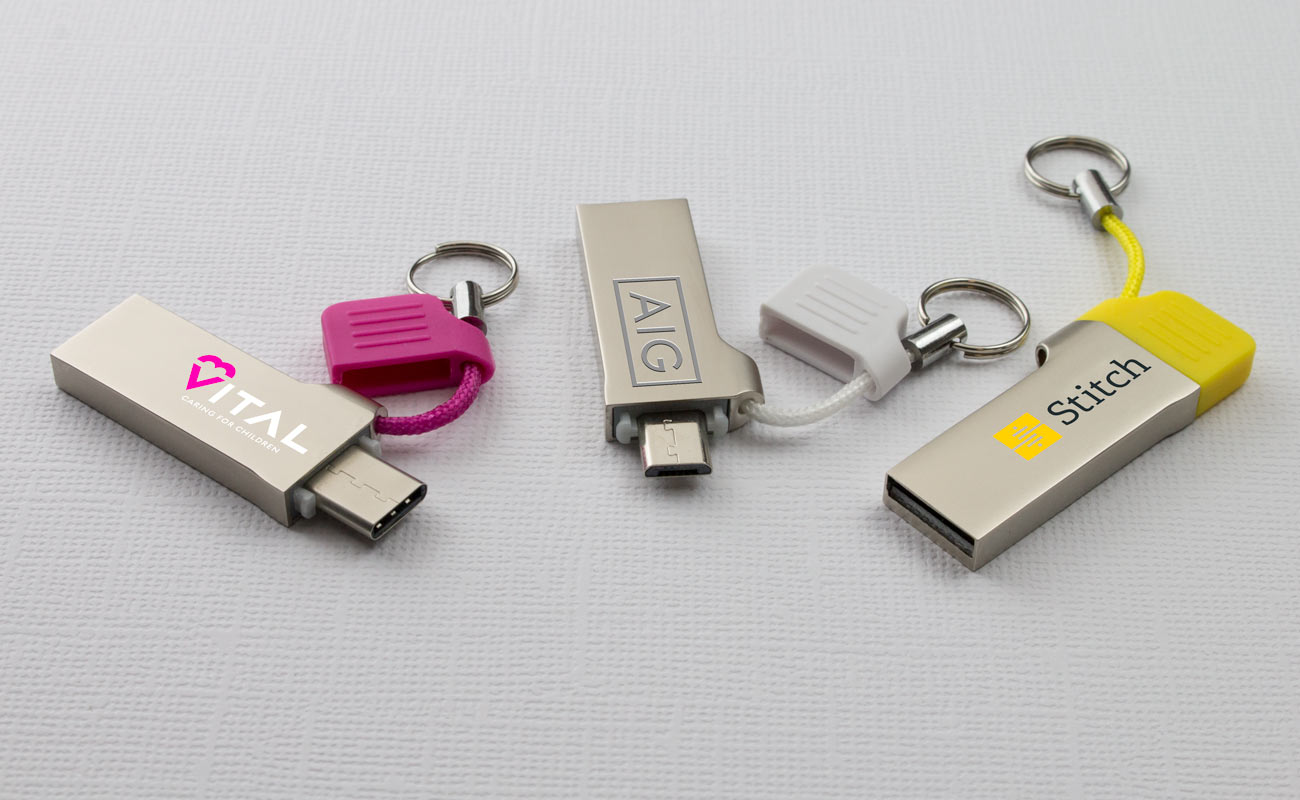 Connector Muligheder
Et typisk Flash-drev har en standard USB-stik. Mens et OTG Flash Drive har to eller flere USB-stik. Den primære connector er Standard USB, og i de fleste tilfælde får du et valg af, hvad du vil have som andet stik, enten en USB-C-stik eller en Micro-USB-stik.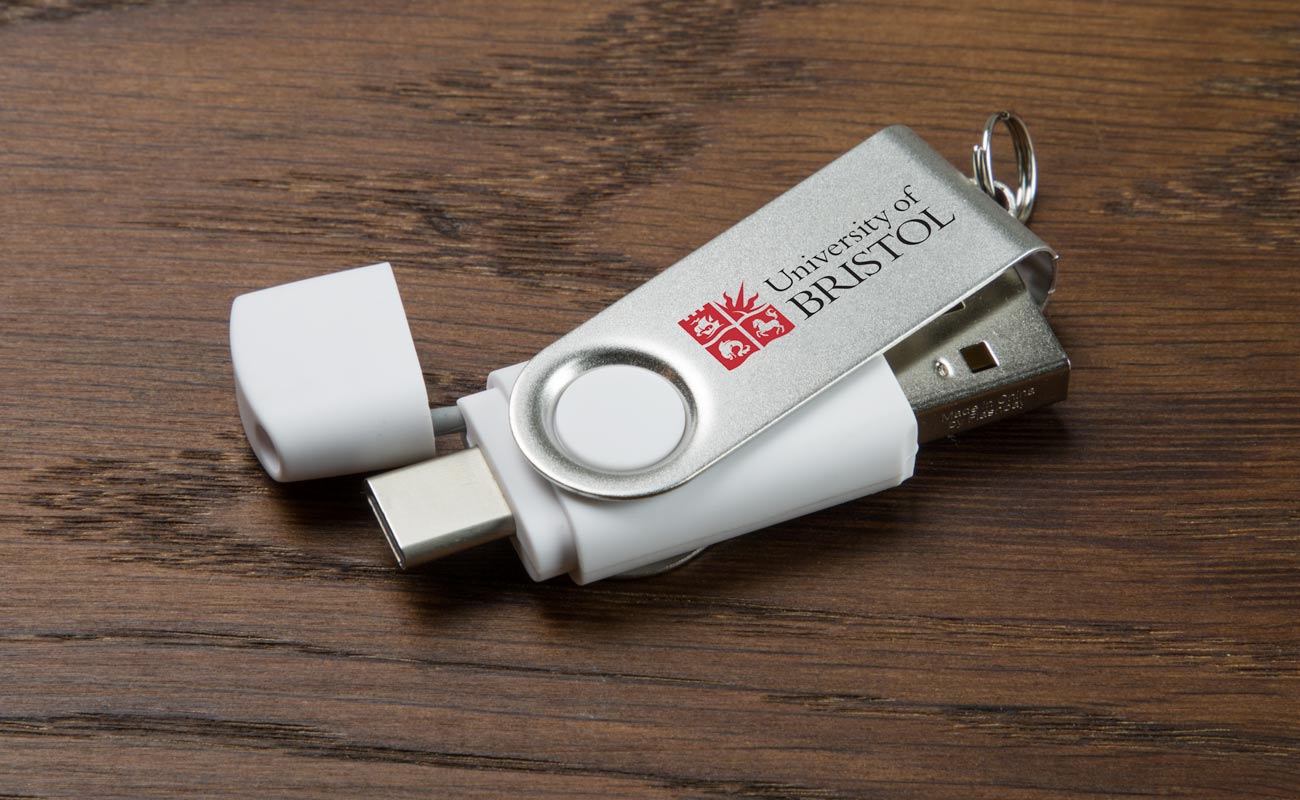 USB-C Connector
Nylige stationære og bærbare modeller fra Apple, Dell og HP har USB-C-porten. Også kaldet 'Type-C' denne USB-port giver mulighed for super-hurtig filkopiering og opladning af bærbare enheder. USB-C er også en reversibel connector, så du kan sætte den i "hovedet" og det vil stadig virke.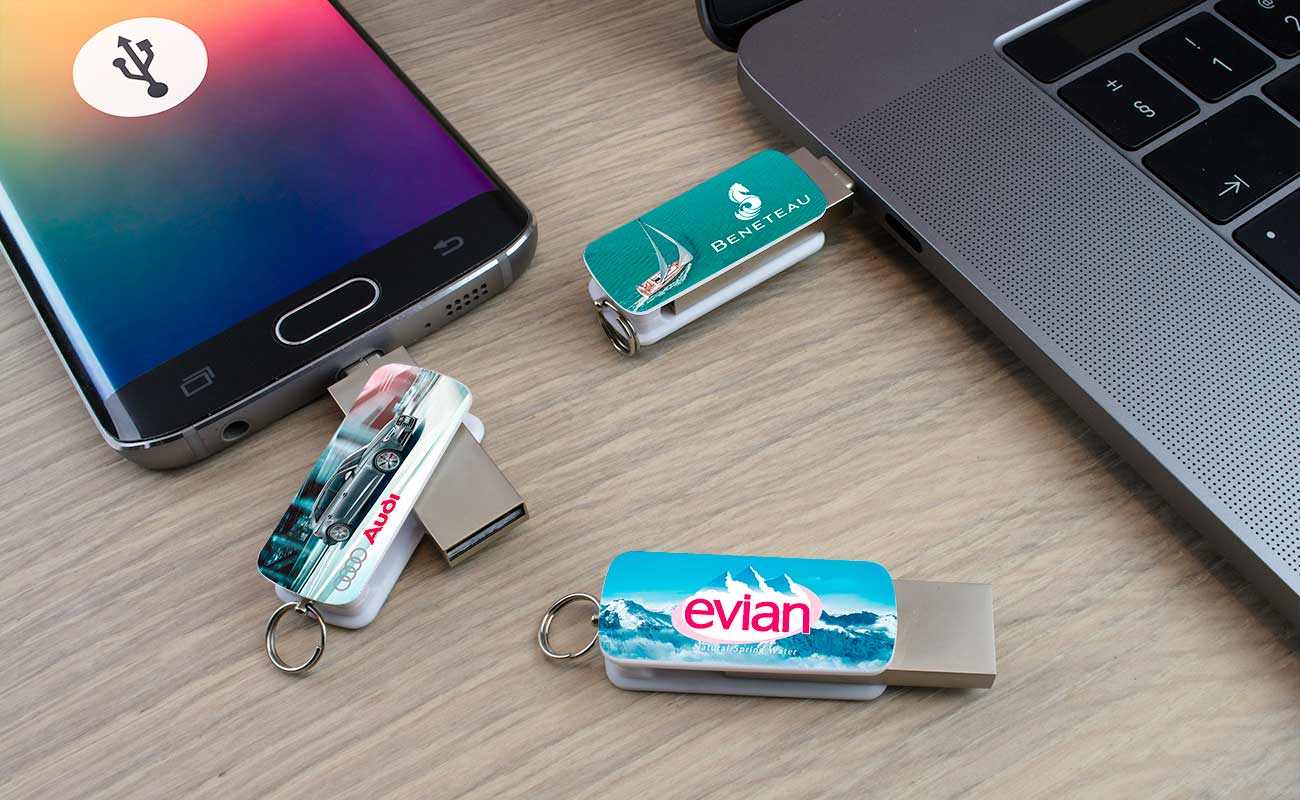 Micro-USB Connector
Denne type stik er almindelig i ikke-Apple-mobiltelefoner, e-bøger, digitale kameraer og GPS-enheder. Det understøtter opladning og dataoverførsel, ligesom Standard USB og USB-C-stik.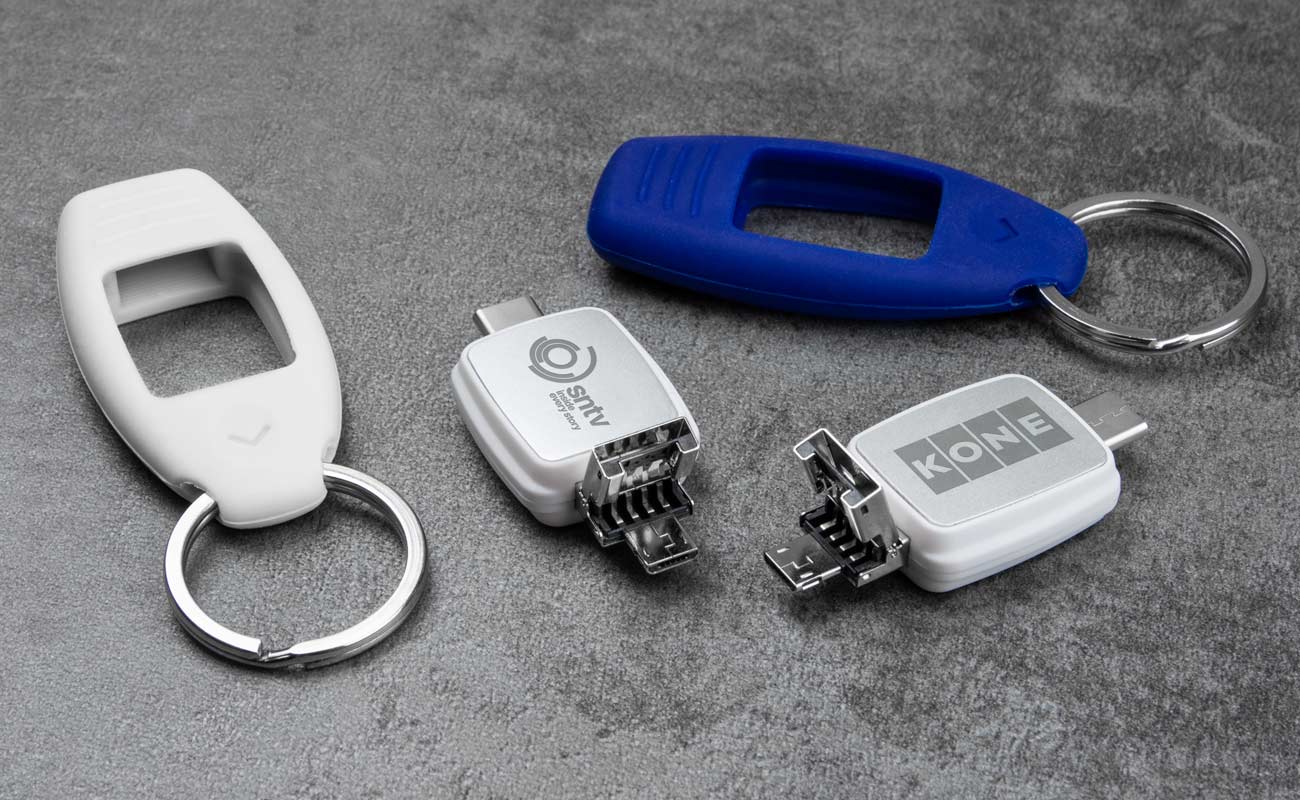 Our OTG USB models
Vi har en række forskellige modeller at vælge imellem,
se udvalget her
. Nogle modeller tilbyder alle tre USB-stik på samme enhed, mens andre modeller tilbyder et valg af enten USB-C eller Micro-USB. Afhængigt af hvilken model du vælger, kan vi Screen Print, Photo Print eller Laser Grave dit logo i yderst præcise detaljer. Hvis du er i tvivl om hvilken tilslutningsmulighed der skal vælges, anbefaler vi USB-C-stikket, da det bliver mere populært i de seneste år.
Hvis du vil se vores priser,