Blog Data Preloaded USB stiks til effektive virksomhedspræsentationer
Data preloading har revolutioneret den måde data bliver uploaded til USB stik.

Manuel indlæsning af data i USB sticks har altid været en kedelig, dyr og tidskrævende opgave. Men nu, takket være data preloadning løsninger, er vores kunders data kopieret fra et USB master stick til en række af mere end 30 tomme USB sticks på en gang. Data kopiering kan derefter spare dig tid og penge og giver os mulighed for at behandle dine bulk forudindlæste USB sticks ordrer mere effektivt end nogensinde.
Flashbay's Data preloading service er særligt velegnet til at loade corporate præsentationer, produktkataloger, uddannelse eller kursusindhold eller kan anvendes som andet salgsfremmende materiale, som du ønsker at føje til dit USB stik.

Da Flash drev er et ideelt lagringsmedier, kan de besidde enhver form for data på dem. Dette betyder at du ikke skal bekymre dig om den type filer, du ønsker at tilføje på din drev. Så snart de er understøttet af dit operativsystem, vil vi være i stand til at have dem klar på din tilpassede memory sticks.

Og eftersom USB stik kapaciteter er stigende (vi tilbyder stik på op til 64GB) behøver du ikke at bekymre dig om hvor store de data, du vil have indlæst på din USB stik er.

Brand dine drev med enten en trykt eller graveret logo, præinstalleret USB sticks vil sikkert blive din favorit marketing redskab, hvis de ikke er allerede!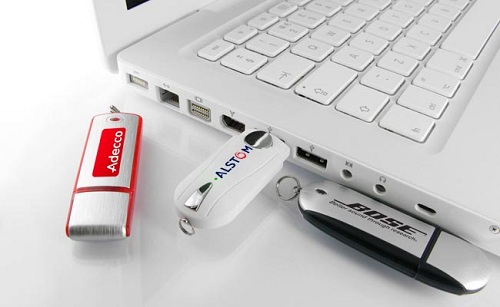 ForfatterDave Barret