Blog Sig goddag til vores Light USB stik og du vil skinne lysere end din konkurrent!
Hos Flashbay lancerer vi ofte nye USB stiks til markedsføring, så vi kan tilbyde vores kunder et konstant voksende produktudvalg. I denne måned lancerer vi Light USB stik, vores seneste specialdesignede produkt, som vi er meget stolte af her på Flashbay.

Lad os starte med dens navn: Light USB stikket har fået det passende navn efter en af dens egenskaber: en LED lygte integreret i selve kroppen på USB nøglen. Vi har allerede lanceret en speciel serie af multi funktionelle USB stiks, fra USB kuglepen og armbånd til papir og slipsenål USB stik; Light USB stik er endnu et unikt og mangfoldigt produkt som vi kan præsentere verden for.

Med dens to sider, som hver giver mulighed for et markedsføringsbudskab såsom logo, hjemmeside eller måske et foto som der afspejler jeres virksomhed eller som I gerne vil forbindes med. Det fuld farvede branding areal har på begge sider en harpiks kuppel som beksytter såvel som bløder op omkring USB skallens overflade.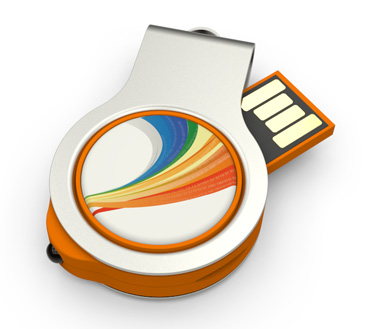 De 2 branding arealer kræver blot et blidt klem for at LED lyset skinner, som garanterer fysisk forbindelse til dit brand. Forudsat at lyset bliver brugt 10 minutter om dagen, kan det holde i over et år! Light USB flash drive er en let og kompakt firmagave eller giveaway til enhver lejlighed.
USB sticks har tendens til at være tunge og besværlige at bære rundt i en nøglering. Med denne lette USB som vejer mindre end 11 gram kan du trygt stole på at dine mest værdsatte kunder eller ansatte vil have den ved hånden i lang tid.

ForfatterPeter Cardin