Blog Sikker dine data ved hjælp af Flashbay's Dual Zone USB stiks
For de situationer, hvor du gerne vil sikre sig mod slutbrugeren sletter eller manipulation med dine data kan du bruge Flashbay's Dual Zone USB stik-teknologi.

Vores særlige formateringsproces skaber en hardware-baseret løsning, der kombinerer fleksibiliteten fra en traditionel USB stik med sikkerhed og pålidelighed af en CD-rom disk.
Det giver en fantastisk løsning, hvis du ønsker at give oplysninger, som du vil have at slutbrugeren har permanent adgang til, men du ønsker også, at de skal kunne gemme og ændre oplysninger på USB sticket som de vil være vant til at gøre.
Når sticket er sat ind i USB-porten, to forskellige drev ikoner vises på computeren: man giver adgang til læse-bare CD-rom zone og den anden giver dig mulighed for at få adgang til en standard USB stick zone for at åbne, redigere og gemme filer, ligesom du ville gøre på en almindelig USB stik.
Computeren virker på alle måder som om to adskilte enheder har været tilsluttet, når du bruger en Flashbay Dual Zone stick, hvilket giver dig fleksibilitet for dine slutbrugere til at gemme deres egne filer og samtidig sikre, at din vigtige data forbliver synlig, tilgængelig og beskyttes.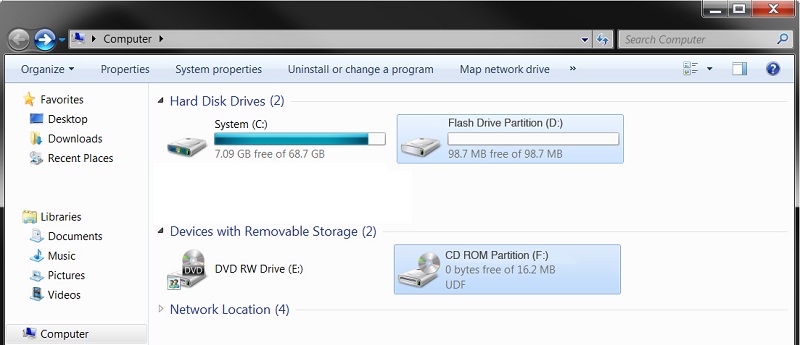 ForfatterSam Sanchez