Blog MLC udvikling og High Capacity NAND Flash Memory
For at sige det enkelt, multi-level cell (MLC) hukommelse understøtter opbevaring af en større mængde data på samme fysisk størrelse hukommelseschip i en mere økonomisk måde end single-level cell (SLC) hukommelse. Selvfølgelig er der afvejninger, der skal foretages, men det er en god ting at have mulighed for at være i stand til at afveje omkostningerne mod ydelsesmæssige fordele for både teknologi og vælge den mest egnede til en given anvendelse.
SLC tilbyder højere ydeevne, der kan køre med højere temperaturer og holder længere end sin modpart, men det kommer ind på omkring det dobbelte af prisen for den samme hukommelseskapacitet. Det vigtige at overveje, når man sammenligner de to teknologier er, hvordan de enheder rent faktisk vil blive brugt. Hvad er de vigtige elementer og karakteristika som du ville være villig til at betale ekstra for?
Forestil dig at du bygger en højtydende server og leder efter en solid state drive. Du har brug for hastighed og pålidelighed. Servere bliver varme, så du kan være interesseret i et drev, der kan modstå høje driftstemperaturer. Server komponenter er relativt dyre, og maskinen vil udføre en vigtig funktion, så omkostningerne er mindre bekymrende. I dette tilfælde vil du sandsynligvis investere i en anordning, der indeholder SLC hukommelse.

Forestil dig nu, du søger at købe en USB stik. Det er vigtigt, at det er pålideligt, da det vil holde dit arbejde eller personlige filer og du vil have det til at fungere på en hurtig hastighed, så det ikke bremser din arbejdsgang. Du vil også gerne, at det er lille og let, så du kan bære den med dig det meste af tiden og ideelt set ville det ikke være meget dyrt. I dette tilfælde er du næsten sikker på at vælge en USB stik indeholder MLC-hukommelse.
Det vigtige at huske er, at ord som "pålidelig" og "hurtige" betyder meget forskellige ting i forskellige sammenhænge. Har du brug for at betale det dobbelte af prisen for en tilsvarende kapacitet SLC device så at kan du overføre dine personlige billeder til din USB stick med samme hastighed som en professionel kvalitet server ville eller er du mere interesseret i at få så meget plads som du kan til en given pris, så du kan bære flere af de billeder med dig? Er det mere end tilstrækkeligt, at man kan overskrive hele indholdet af USB stik hver dag for et gennemsnit på omkring 7 år, før den ville vise tegn på slitage?
Hos Flashbay stræber vi efter at skabe balance mellem ydelse og økonomi på en måde, der bedst passer til vores kunder. Det er derfor du vil se os koble den nye klasse-A hukommelse med en højtydende memory controller at fremstille produkter, ikke kun opfylde vores kunders behov, men også passer deres budgetter. Ved omhyggeligt at optimere hvert trin af design og fremstillingsprocessen sikrer vi, at vi får de allerbedste resultater fra vores valgte komponenter. For eksempel understøtter alle vores produkter af passende kapacitet Windows ReadyBoost - noget, vi er stolte af og som ikke være muligt, hvis vi ikke brugte det bedste valg af komponenter.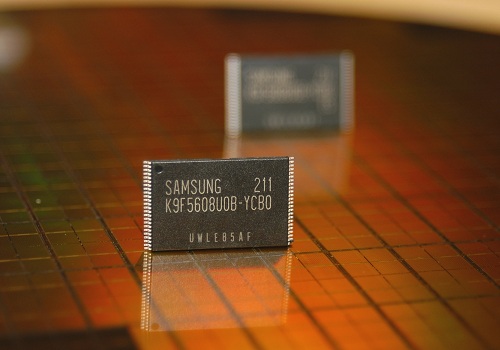 Høj kapacitet NAND flash memory