Blog Interessant måder at anvende dit USB stik
Mange tror, ​​at flash-drev er kun er gode til opbevaring af dokumenter eller præsentationer, men de er i stand til så meget mere end det. Vi håber du nyder vores top 7 'interessante måder at anvende dine USB stik.
Kør bærbare apps og spil
: har du nogensinde sat fast et sted med din bærbare computer og havde lidt eller ingen internetforbindelse? Hjælp er indenfor rækkevide. Du kan du downloade hundredvis af apps og spil direkte på dit USB stik og afspille dem når du er offline.
Installere styresystem
: vil du prøve Windows på Mac eller Linux på din PC? Du kan downloade og køre forskellige styresystemer direkte fra USB stikket, i nogle tilfælde, starte den op direkte fra USB eller bruge din foretrukne virtualiseringssoftware.
Musik lagring på farten
: Ønsker du at holde nogle ledig plads på din MP3-afspiller eller telefon? Bare download musikbiblioteket på dit USB og tage din musik med dig
Dead drop
: Er du eventyrlysten? Du kan deltage i den nye kunstneriske projekt, som hedder Dead drop,
som vi skrev om i forrige måned
.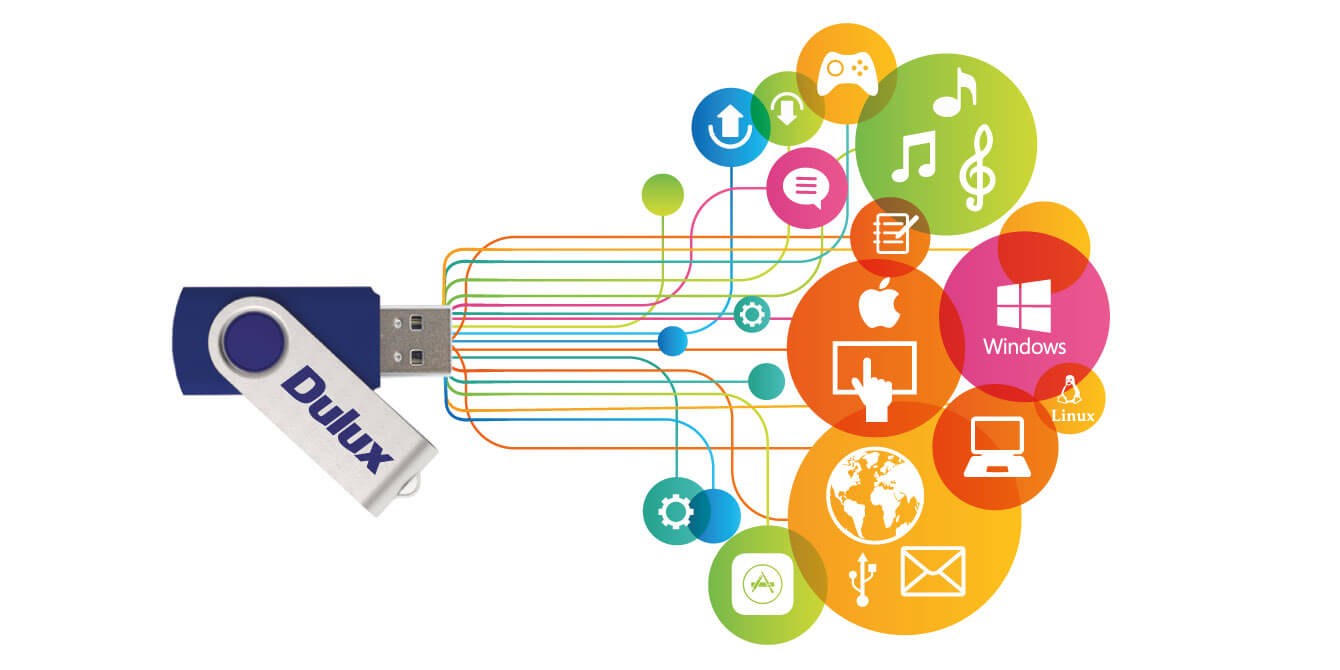 Boost din computer
: Du kan gøre din computer hurtigere med Windows ReadyBoost.
Mere information her
.
Ekstra lagringsplads
: hukommelseskapacitet på USB stik bliver større og større . Her i Flashbay tilbyder vi flash-drev med en kapacitet på op til 64GB. Der er en enorm mængde lagerplads, som du kan have i lommen eller i din nøglering.
Markedsføringsmuligheder
: Selvfølgelig kan du også bruge memory sticks til at fremme din virksomhed. Udover at få trykt dit logo eller virksomhedens budskab på USB stikkene, så kan du også pre- indlæse den med markedsføringmateriale som brochurer, videoer, musik eller præsentationer.
Overvejer du USB til dit næste projekt?
Udyfld vores
tilbudsskema
en af ​​vores dedikerede Account Managers vil kontakte dig . Du kan have dine unikke memory sticks med dit logo leveret på bare seks arbejdsdage.